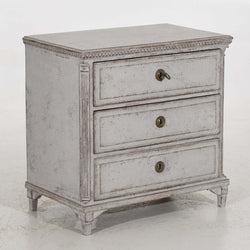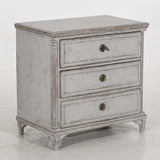 1790 Scandinavian Gustavian chest
REF NO.: 12989-2A
A circa 1790 Scandinavian Gustavian chest with three drawers, finely carved columns, and original locks exudes a timeless appeal.
H. 78 W. 79 D. 48 cm
H. 30.7 W. 31.1 D. 18.8 in
We ship world-wide. Shipping cost is calculated at the checkout process. For UK clients or other with questions, please contact us at jfrom@jfrom.dk. Please see our returns and refund policy. Local import taxes may occur.
We specialize in Christmas ornaments, decorations and interior though our brand, Deus Living. Please see our website www.deusliving.com
jfrom@jfrom.dk
+45 40 26 70 04
Birkehegnet 10C
3140 Aalsgaarde
Denmark
We specialize in Christmas ornaments, decorations and interior though our brand, Deus Living. Please see our website
www.deusliving.com